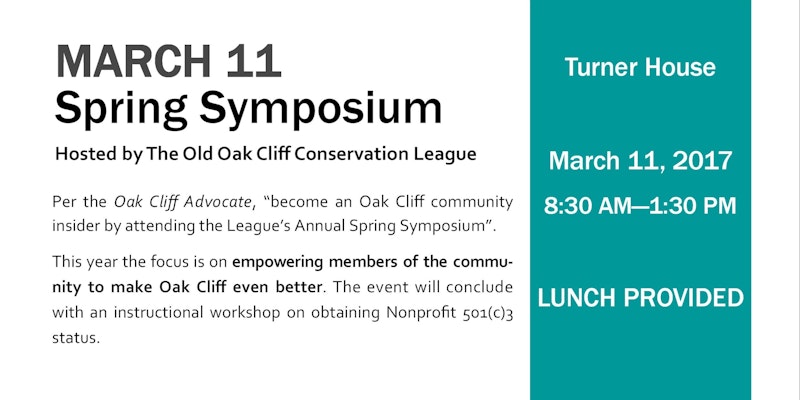 Text version of invitation:
OOCCL Spring Symposium
SATURDAY MARCH 11 8:30am-1:30pm
at the Turner House - Lunch Provided
Don't miss this year's OOCCL Spring Symposium! Per the Oak Cliff Advocate, "become an Oak Cliff community insider by attending the League's Annual Spring Symposium".
This year's focus is on empowering members of the community to make Oak Cliff even better. The event will conclude with an instructional workshop on obtaining non-profit 501(c)3 status.