2017 Home Tour Tickets
Tickets purchased online will be held at Will Call. Tickets may be picked up at Will Call the weekend of the tour during tour hours. Will Call is in the Bishop Arts Distrcit at the corner of Bishop and 8th. Tickets purchased during the weekend of the tour will be $25 for adults and $20 for seniors. Tour is rain or shine.
We have a new name!  We are now
Heritage Oak Cliff
(formerly Old Oak Cliff Conservation League).
Oak Cliff snapshot
Get a limited edition book about old Oak Cliff
Filled with wonderful pictures of fine historic buildings and street scenes, this book shares stories about the beginnings of this great, iconic area of Dallas.
"The Hidden City - Oak Cliff, Texas"

by

Bill Minutaglio, Holly Williams
<< October 2017 >>

| Su | Mo | Tu | We | Th | Fr | Sa |
| --- | --- | --- | --- | --- | --- | --- |
| 1 | 2 | 3 | 4 | 5 | 6 | 7 |
| 8 | 9 | 10 | 11 | 12 | 13 | 14 |
| 15 | 16 | 17 | 18 | 19 | 20 | 21 |
| 22 | 23 | 24 | 25 | 26 | 27 | 28 |
| 29 | 30 | 31 | | | | |


The OOCCL is proud to sponsor a new community fourm, The 2017 Oak Cliff Live! Speakers Series.  The second forum in the series is coming up:


Wednesday, March 15 7:00pm
(Happy Half Hour starts at 6:30pm)
The Turner House, 401 N. Rosemont Ave.
Duck and Cover!
How to Take Care of Yourself, Your Family and Your Community When Disaster Strikes
 


Please join us at 6:30 for a Happy Half Hour of wine, beer, light snacks and conversation with neighbors.  The panel will begin promptly at 7:00pm and we will adjourn about 8:00pm.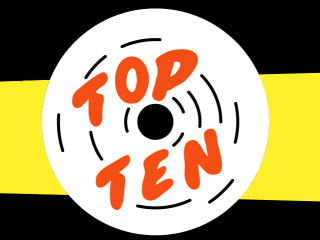 The legendary TOP TEN RECORDS shop on Jefferson Blvd will become a new non profit community operated record and video store!

TOP TEN RECORDS , which opened in 1958, as has been run by Mike Polk since 1978, has been a staple on Jefferson Blvd and a long time supporter of local music from generation to generation.

The vision of the shop will include records, videos and other physical media for sale and loan. We will also be creating an online database and online video channel of rare content with support from Dallas institutions and archives like SMU and The Dallas Municipal Archives.

The new non-profit board will be made up via people from The Texas Theatre as well as Jeremy Spracklin, curator for the G William Jones Film & Video Collection at SMU. Mike Polk will remain active as a board member.

CLICK HERE FOR MORE INFO


On February 6 at 1:00 PM, the Landmark Commission will consider each of these West Dallas properties for historic designation: The Eagle Ford School at 1601 Chalk Hill Road and the Struck Farmstead at 1923 N. Edgefield.  



Your presence and support at this hearing would be greatly appreciated!

 

The meeting is in the Council Chambers on the 6th floor of 1500 Marilla St.  Parking meters are in the rear.  The meeting will begin at 1:00 and these cases will be first.  

West Dallas has no City of Dallas designated historic properties.  The Mountain Creek Interurban Bridge on Jefferson Blvd. near Arcadia Park is moving through the process now.  If all three make it through to formal designation, it will go a long way towards correcting this slight.  West Dallas, Eagle Ford and Cement City have a rich history worthy of recognition and protection.  

 
  
Page 6 of 114